Today, major cities in Central and Eastern Europe are popular destination for tourists. The reason for this is that they are able to get to know the local culture and gastronomy at very good prices and participate in interesting programs. Bratislava is no exception, as its historic downtown and diverse programs have attracted tourists for many years. In order to expand these programs, now you can try the Beer Bike in Bratislava, not just in Budapest.
Why Choose Beer Bike In Bratislava?
If you want to have an unforgettable experience, you will not regret the Beer Bike Tour! We recommend it even if you are in town for a short time, but you want to try an exciting program. You can relax and have fun, listen to music and watch the city all in one and a half hour! The Beer Bike in Bratislava is really like a mini house party, except that it's not between the four walls, but in a picturesque environment!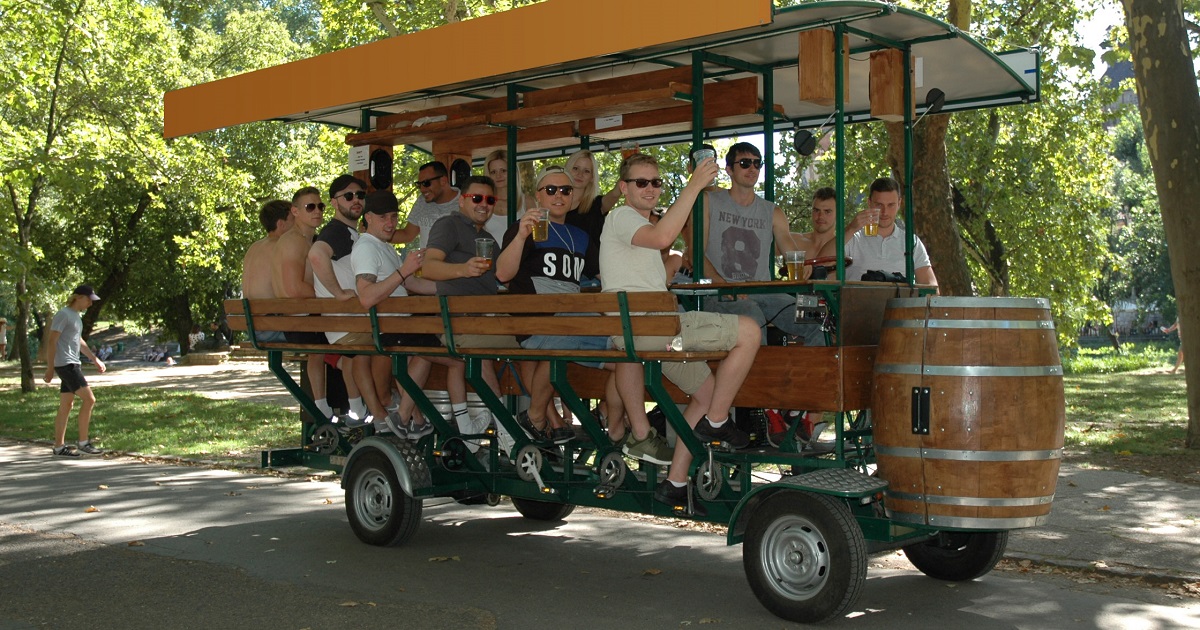 How Can You Book Beer Bike In Bratislava?
Very simple! First, choose the time that suits you best. We are open from 10am to 9pm on weekdays and weekends. Second, choose what you want your friends to drink! You can choose between 20 and 30 liters of beer, but don't worry if you don't like beer since you can consume wine, champagne, prosecco, cider and non-alcoholic drinks, as well! Finally, once you have picked the time and drinks, select a date to make sure we have a free bike for you at that time. There are three options to book with us: website, email or phone.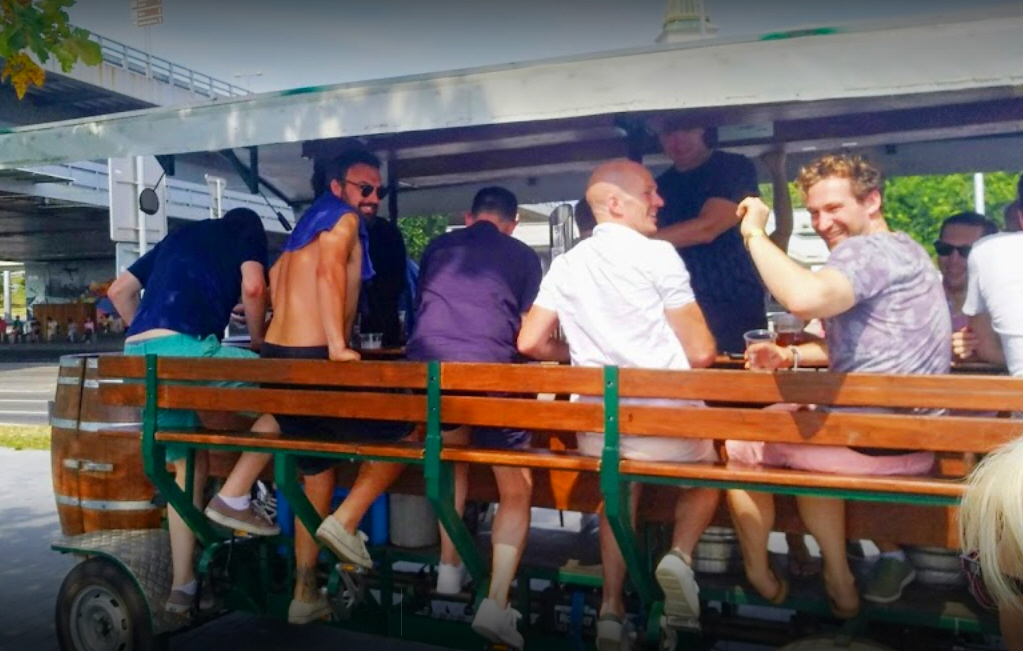 How Does It Work?
The smallest bike requires a minimum of 4 people, while the largest can seat 15 people. Of course, it is no problem if there are more people in your group as you can use more than one bike at a time! You can decide whether you want to brew your own beer or have a pretty hostess for the task. And as far as the driver is concerned, we always work with sober staff who follow the rules!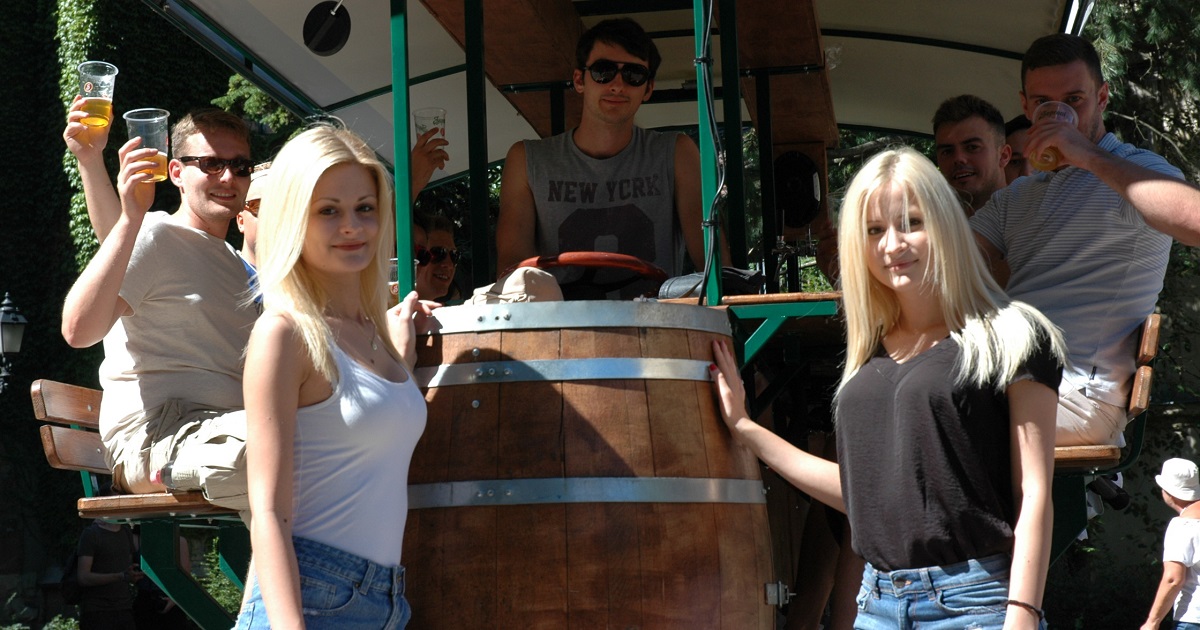 If you're in Bratislava, try one of the best Free Time Activities, the Beer Bike Bratislava! For a stag party, a hen party, a birthday, a name day or for just some fun!
https://kingbike.hu/wp-content/uploads/2020/03/beer-bike-in-bratislava-1.jpg
630
1200
dori
https://kingbike.hu/wp-content/uploads/2019/03/beerbikelogo.png
dori
2020-03-17 14:10:40
2020-03-17 14:16:43
Beer Bike In Bratislava - Now You Can Try It!