Budapest Beer Bike PricesAre you planning a holiday to Budapest? You want to spend your time enjoying exciting programs? You should also plan ahead financially for a bigger trip, as this provides you a sense of security in a foreign country. We've thought of you and gathered the important information about the prices in detail in our article Budapest Beer Bike Prices, so you should not be unpleasantly surprised!
Budapest Beer Bike Prices – What Do You Need To Know About Beer Bike?
If you've ever tried Beer Bike, you're probably already captivated. Surely anyone who loves company, music and drinking with friends will love Beer Bike too! Plus, in Budapest, you can try this insanely good program without disturbing anyone! In a huge, green area, you can have a good time with your friends, just like at a house party. You can ask not only for beer, feel free to choose wine, champagne, prosecco, cider!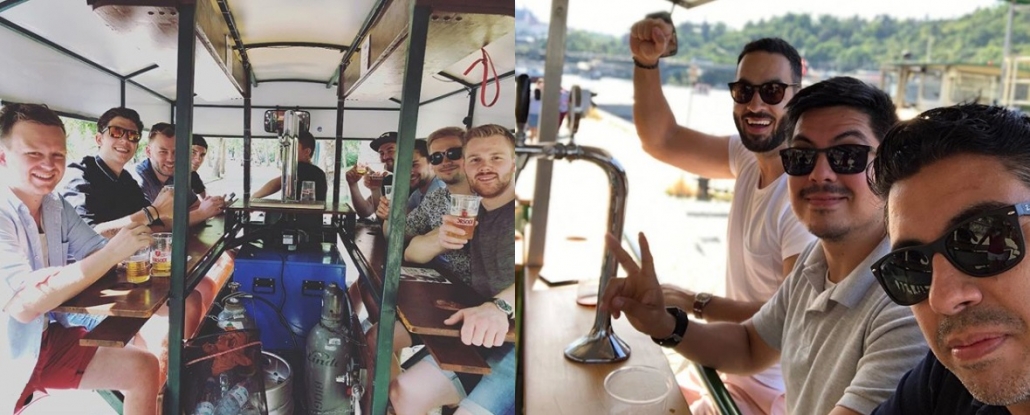 Budapest Beer Bike Prices – What Service Can You Use?
You must have wondered who is driving the Beer Bike. Well, in any case, we provide an experienced, sober driver for the rides, as safety is paramount. As already mentioned, you can order not only beer, but also wine, champagne, prosecco and cider, as well as non-alcoholic drinks (Coca-Cola, Peach, mineral water). You want your favorite music to play during the tour? No problem! Just bring it with you on a USB stick or on your smartphone! And if you don't want to tap the beer, don't even bother with it, as we can provide a beautiful barmaid for your trips!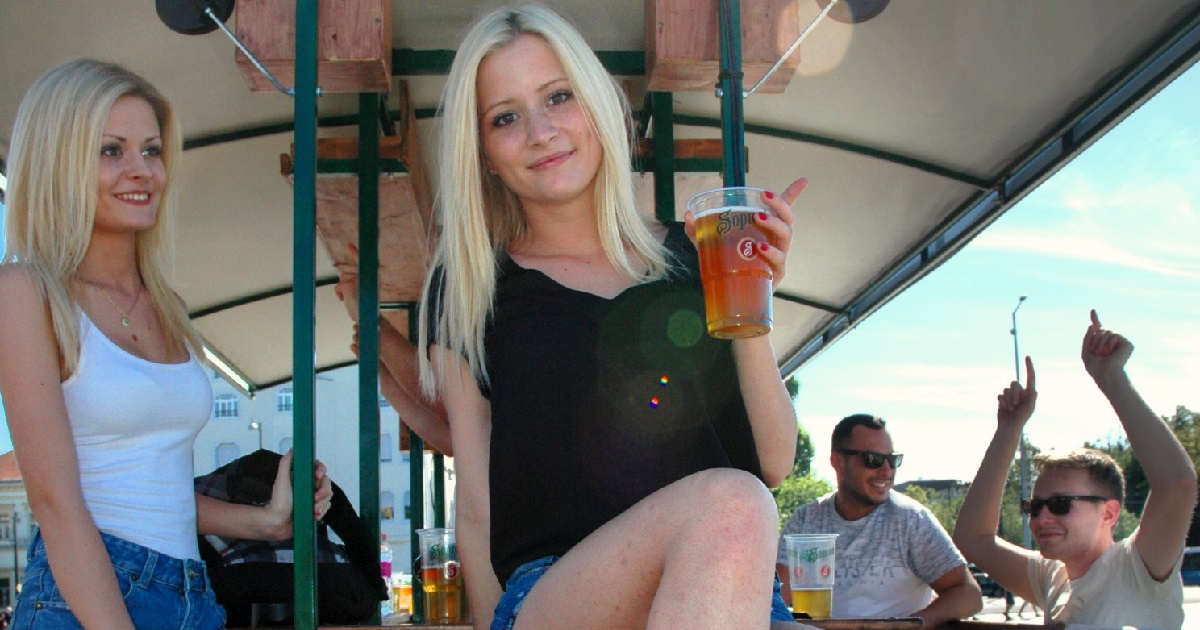 PACKAGES AND PRICES

Each package basically includes a 1.5 hour long tour with a sober driver. Our smallest BEERBIKE package includes 20L of beer, which costs 54,000 HUF / 180 €. For the larger BEERBIKE package you get 30L of beer for 63,000 HUF / 210 €. Finally, our PROSECCO BIKE package comes with 8 bottles of Prosecco, which is 65,000 HUF / 220 €. In addition, you can choose another non-alcoholic drink (2.5 € / L) and mineral water (2 € / 1.5L). You can also order wine (10 € / 1.5L), champagne (8 € / 0.75L), cider (2, 5 € / bottle) and Prosecco (12 € / 0.75L). For extra services, Bubble Football match costs 25€/person, the transfer costs 8.5 € / person for 8-10 people and 12.5 € / person for more than 10 people. The beautiful barmaid taps your beer for € 30 for an hour and a half.

Now that you have read our Budapest Beer Bike Prices article, you can choose which beerbike package is best for you! Get an unforgettable experience for your friends, head to Budapest!
https://kingbike.hu/wp-content/uploads/2020/07/budapest-beer-bike-prices.jpg
630
1200
dori
https://kingbike.hu/wp-content/uploads/2019/03/beerbikelogo.png
dori
2020-07-09 06:28:00
2020-08-14 06:42:59
Budapest Beer Bike Prices - Calculate Easily!