You've been itching to try a beer bike for a long time, but you are afraid you'll be disappointed? You have a bad experience with other services, so you are reluctant to try new ones? In our current Budapest Beer Bike Review article, you can read about our guests' experiences in more detail, so you can easily avoid unpleasant surprises!
Budapest Beer Bike Review – About The King Bike Team
A significant proportion of our guests come from very far away to celebrate larger occasions. Thus, it is extremely important for us to provide the maximum experience that was expected. That is why we are pleased that many of our guests have described our tour operators as helpful and accommodating and our drivers as kind and easygoing.
Budapest Beer Bike Review – About The Location
We used to have tours in the city center, but due to traffic difficulties we are now operating in a much safer, larger area. From the feedback from our guests, it turns out that we made the right choice. They love being able to have our drinks in a calm, quiet environment without disturbing anyone. They are also satisfied that the new location is located on the picturesque Danube bank. So they can admire one of the main sights of Budapest.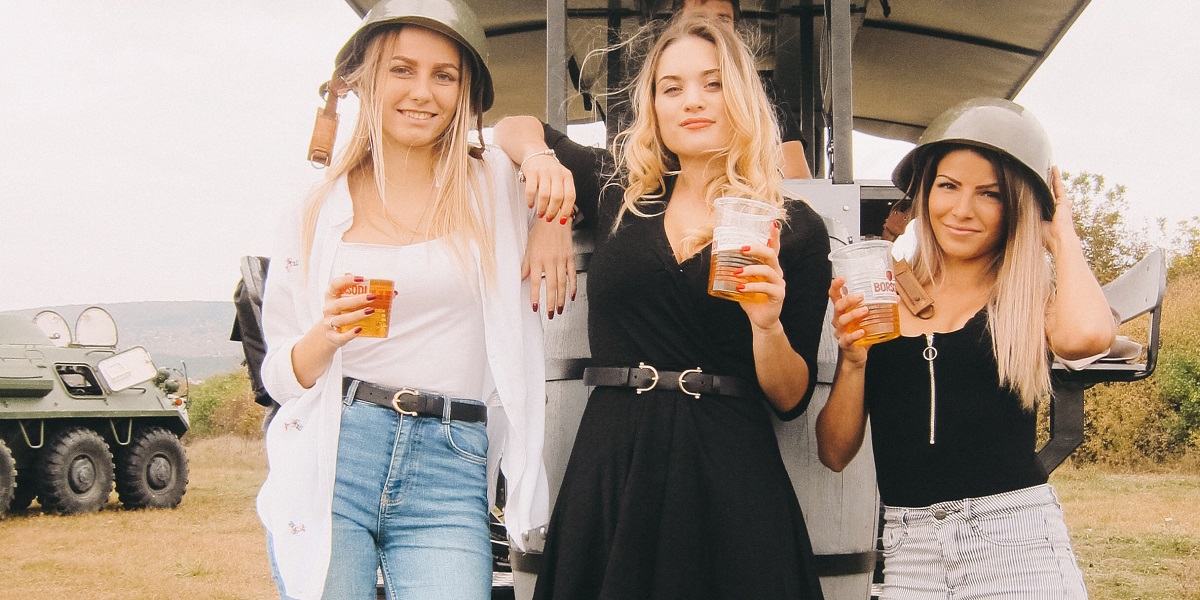 Finally, About The Program…
Our participants praise the program since it isn't an ordinary one! They especially like to play sports and drink within the same program. They enjoy experiencing something new and not spending their evening doing the usual, 'I sit down for a beer with friends'.
We hope that our Budapest Beer Bike review article, based on the experiences of our guests, has made you feel like enjoying a little beer cycling! Feel free to contact us if you want to be part of a new, non-ordinary experience!
https://kingbike.hu/wp-content/uploads/2020/09/budapest-beer-bike-review-2.jpg
600
1200
dori
https://kingbike.hu/wp-content/uploads/2019/03/beerbikelogo.png
dori
2020-09-25 07:51:58
2020-09-25 07:52:03
Budapest Beer Bike Review - What Our Guests Say